Real Estate in USA for Family Office will also feel the effects of Corvit-19 in all asset classes.
Real Estate in USA- Corvit 19
The Corona virus has the world under control. In addition to the health effects, which we hope our doctors will be able to control in the near future, the economic consequences will continue to concern us for a long time to come.
Global recession
A global recession is inevitable, all market researchers agree. Real Estate in USA for Family Office will be affected differently depending on the asset class. Hotels are already on the drip, in the office sector the possibilities of the home office are increasingly being discovered, and mail order will grow even further compared to stationary trade. But all of us need always to residence. Only differently. While Class A projects have always been the focus of investors in recent times, this segment will feel the consequences of the recession in real estate in USA particularly hard for family offices. There will no longer be enough households that can afford the expensive rents.
Affordable living space in demand
The problem of affordable housing will continue to increase. The main indicator of housing demand is disposable income. And that is falling, so no amount of ambitious government aid will help. On the contrary: the real economy is being flooded with money to alleviate the current hardships, but in the long term this will lead to further problems that will keep us busy for a long time to come.
Inexpensive production
Beltline, a subsidiary of Atlanta, is leading the general planning for a 47-mile stretch of the old railroad line around downtown Atlanta to revitalize the existing structures. The historic hotspots will be connected with green paths. Initial urbanizations such as the Turner Field Redevelopment or the 352 University Avenue Mixed-Use Project have already been successfully completed and are extremely well received by the population.  Read more by clicking on the picture above. Pictures of the urbanisation give you a good impression of Beltine.
Prime Invest is developing one of the most prominent hotspots of Beltline with a longtime experienced developer team: Murphy Crossing, just south of downtown. An important part of this urbanisation is an assembly plant, in which apartments can be produced at approx. 20% lower costs using a new process. The development implements the themes of work, living, shopping, art and culture and leisure. In addition to the Assembly Plant, in which parts are assembled for prefabricated house construction, 735 apartments, approx. 5,700 sqm of retail space, half of which is for a supermarket, the other half for regional suppliers, a farmers' market, 14 loft-style tower houses and a recreation center in which young companies receive start-up assistance and initial support. An event management team organises events and exhibitions throughout the year, thus promoting public life. Greened paths and jogging trails invite to outdoor activities.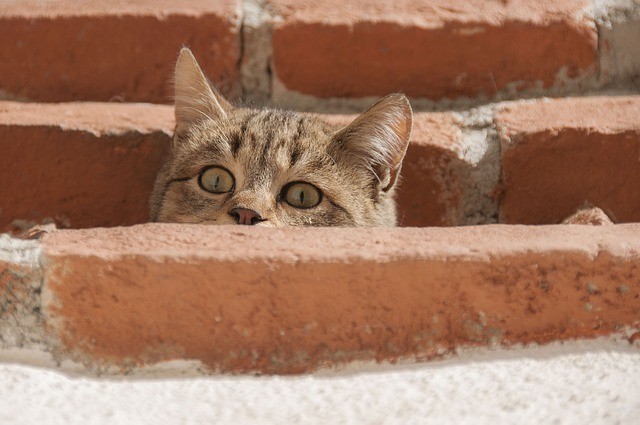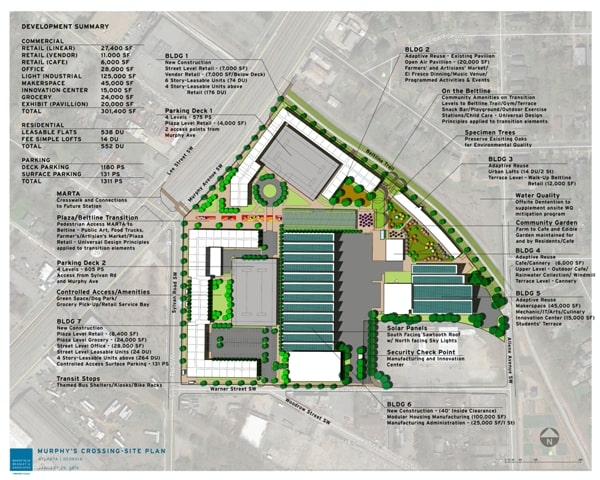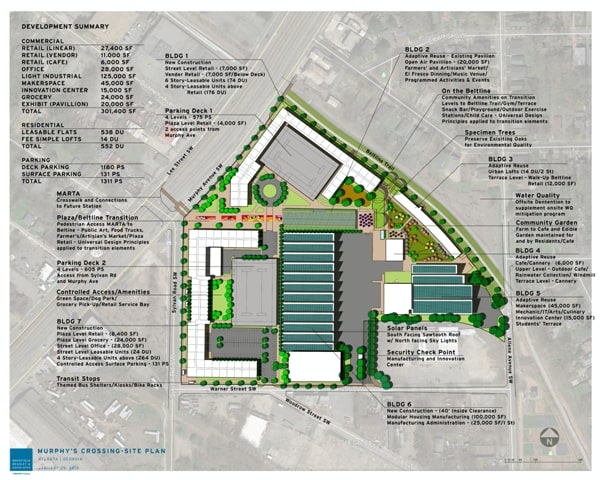 New jobs
This will create a total of about 500 jobs. The site is well connected with bus stops and two stations of the Atlanta suburban and underground railway system (MARTA) in the south and north of the site.
With the Assembly Plant and the entire urbanization Murphy Crossing, we manufacture a product with exorbitant demand in the Real Estate in USA for Family Office.
Prime Invest designs club deals for tangible asset investments. Our activities focus on real estate investments, from project development to portfolio properties and developments of multifamily facilities in the USA. We thank you for your attention and will be happy to answer any further questions you may have.