Airbus achieves a strong profit: In order to achieve special effects, operating profit increased by 72 percent in the second quarter of 2019 to 1.98 billion euros. The turnover was 18.3 billion and rose by 23 percent. In the first half of 2019, a surplus of 1.2 billion euros was generated. Compared to the same period of the previous year, this represents a fivefold increase. Airbus in altitude Flight.

Airbus competitor Boing recently had to announce deep red numbers.

Airbus benefits indirectly from the debacle around the B 737 Max. In particular, the direct competitor of the Max, the A320neo inspires the figures of the group. By 2021 at the latest, production is to be increased to 63 aircraft of this type each month.


Civil aircraft are the cash cows
24 billion euros remain the civil aircraft industry by far the largest division of the Airbus Group. Also with the enterprise profit the civilian aircraft are at the top. Adjusted EBIT rose by 170 percent in the first half of the year to around EUR 2.3 billion.
In the first half of the year, 389 machines were delivered, an increase of 28 percent. By the end of the year, 491 additionally jets will be handed over to customers. Investment Aircraft strengthened by Prime Invest.
Airbus-in-altitude-flight – A220 as investment aircraft
Prime Invest flies along and structures two A220s as aircraft investment for single investors and as a club deal.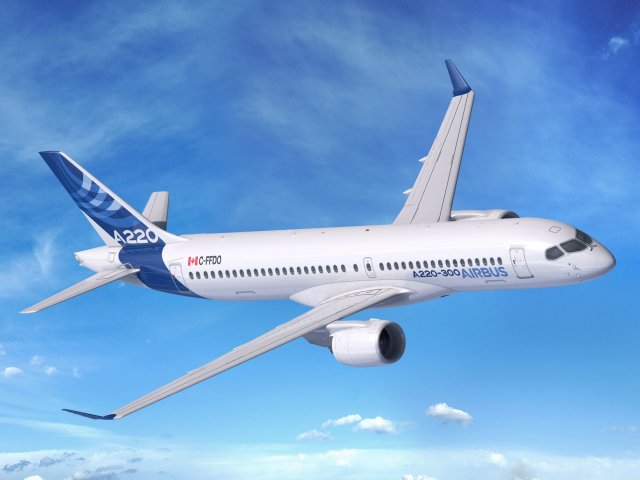 From the A 220 21 pieces have already been delivered this year. Two of these are currently being structured as investment aircraft by Prime Invest. The A220 is very popular with almost all airlines for regional air traffic. It is characterized by low consumption and efficient operation. Depending on the version this aircraft between 115 and 149 passengers space.

As a regional aircraft, it serves the strongest growing sub-market in aviation. Due to its manageable size is also good for a single investment. Airbus in altitude flight- fly along.

We are always happy to answer any further questions you may have.

More information can be found in this blog post.
Ticker actually
60 Airbus A220 ordered
Concurrently with the withdrawal of the largest Airbus, the a380, Air France / KLM announced the purchase of 60 Airbus A220-300s as well as options for another 60 aircraft of the same type. The aircraft are to be delivered from September 2021 and all come at Air France used.

The airline will equip its A220-300 with 149 seats. The new machines replace aging A318s and A319s and are expected to cut costs per seat by more than ten percent compared to their predecessors.