Prime Invest is structuring an Investment multifamily for family office, which includes the urban development of an 81,000 square meter property as part of an urban planning revitalization program in Atlanta. The result is a neighborhood worth living in, combining the topics of living, working, training, shopping, art and culture. The site is halfway between Hartsfield International Airport and Downtown Atlanta and is accessed by a directly adjacent MARTA stop (subway ystem in Atlanta).
The Development include
– A midrise multifamily with 735 apartments
-14 loft terraced houses (townhomes)
-57,000 SQF retail
– A modular assembly system for prefabricated houses with 125,000 SQF, 25,000 SQF of which office space
– public areas, common rooms and facilities for vocational training, education and innovation, Arts and Culture.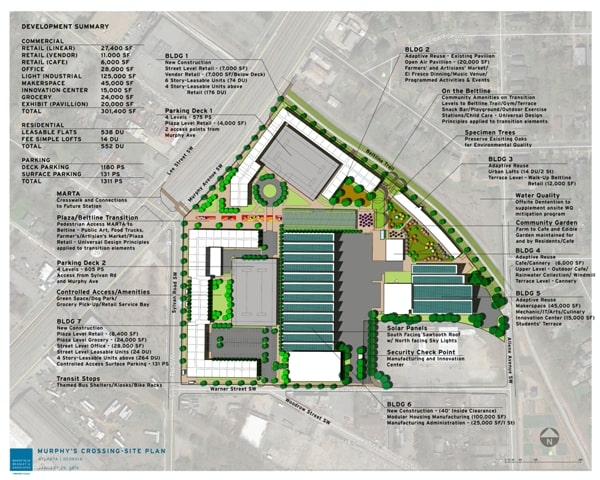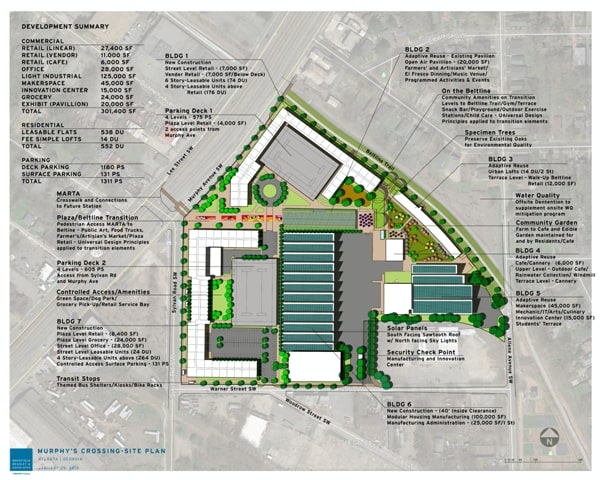 The exit strategy provides for a sale after completion and rental. With an investment horizon of around 6 years, an IRR of around 20% is expected.
Winning a tender competition
The plans for this extraordinary Investment multifamily for family office in Atlanta were rewarded by winning the public tender. As part of the Beltline project, which includes upgrading a 27-mile corridor along the old railway line, the Murphy Crossing area will be partially rebuilt on an area of approximately 81,000 square meters and existing buildings will be revitalized. Murphy Crossing, LLC ("Murphy") has won a competition from the Atlanta Beltline (a subsidiary of the city of Atlanta) for the development of a mixed-use project on 20 acres (approx. 81,000 m2). The site, located about halfway between Downtown Atlanta and Hartsfield International Airport, was formerly a city market where farmers and growers brought their fruit and vegetables from remote areas for sale to local restaurants and households. This idea of ​​the public market is as old as the Middle Ages in Europe and just like in Europe, the economic viability of the city market decreased with the advent of supermarkets. As a result, the city market was closed in the early 1960s. The Murphy Place site is now to be revitalized as part of a major urban planning development.


The location has recently become attractive again as a mixed-use project for revitalization due to its location next to the Beltline. The Beltline is a 27-mile stretch of the former railroad line that circles Atlanta. The route was abandoned by the railways and bought by the Atlanta Beltline. The entire 27-mile length of the Beltline is reserved for pedestrians and cyclists. No cars or scooters are allowed. The Beltline is similar to the High Line in New York City – just much longer!
Investment multifamily for family office: accommodation with quality of life
As part of this Investment multifamily for family office, a mixed-use complex is being created, which includes 725 apartments, 14 loft apartments, 57,000 SQF retail, 28,000 SQF office space, a commercial center with an innovation center and low-emission production for modular components. Almost 500 jobs are created. A quarter to live and work. The rental of the apartments of the Investment Multifamily for family offices is aimed at milliennials, a group of people who are very hard on the rental markets and generate high demand. The apartments are accessed through a green shopping street with shops.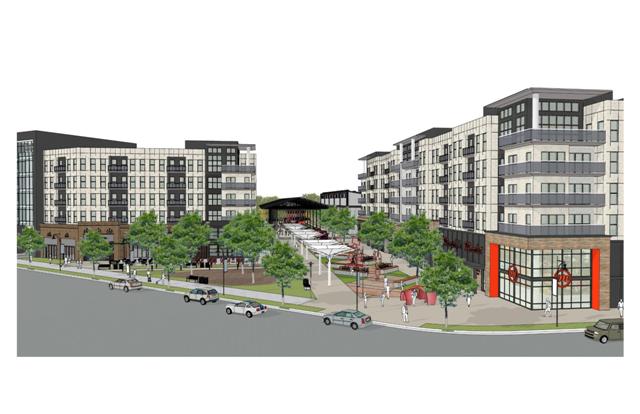 Affordable housing meets demand
Some of the apartments will meet the requirements for affordable housing and thus cover an enormous gap in demand. An aspect that is particularly interesting for an investment multifamily for family offices. After completion and letting, a sale to investors who have specialized in precisely this market segment is planned. The investment multifamily for family offices will therefore be completed after approximately 6 years.
If you are interested, we are happy to answer any further questions.
Retail and corner shops
In addition to chain stores, small, local shops will also offer their goods. A substantial part of the space is earmarked for food retail. Existing trees are preserved and the shopping street is also greened.
Own MARTA -Station
The plot of land intended for this investment multifamily for family offices is accessed by a MARTA stop (Metropolitan Atlanta Rapid Transit Authority) directly on the Murphy Crossing site and ensures the very best connection. The airport in the south with over 70,000 employees and downtown in the north can be reached in just 10 minutes.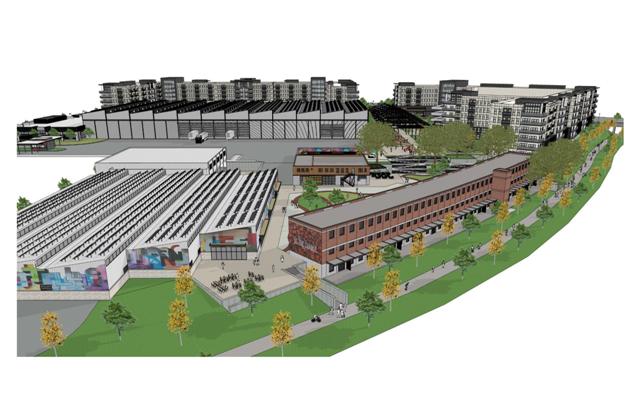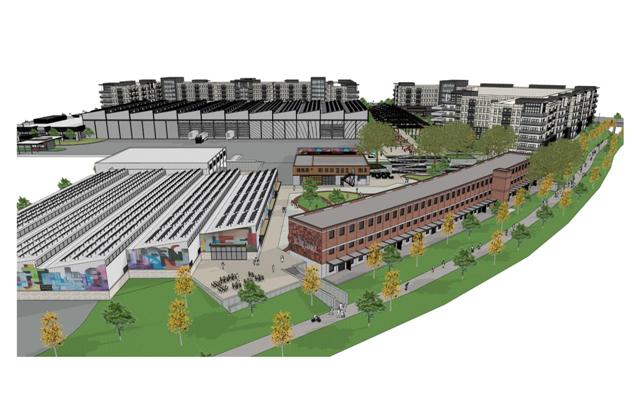 Positive effect on the neighborhood
Murphys Crossing becomes a livable, urban space that, like its own habitat, consists of numerous residential, retail, educational and community spaces. The concept of such a sustainable village will have a positive impact on the neighborhood, as the location is literally adjacent to the Beltline. This neighborhood means that residents can go to other redevelopment projects along the Beltline. New, urban, high quality living space is emerging, including entertainment, additional retail and restaurant offerings and public venues. The MARTA stop also makes the location attractive for visitors.
Approximately 20% of the total property will be used for public areas, common areas and facilities for vocational training, education and innovation. Public areas include open, leafy venues for music and other performances, as well as public art exhibitions.
A covered farmers' market, where suppliers of products "from the farm to the table" can be on site to sell their products, similar to the original city market, is also planned and offers the residents additional quality of life.
More informations
If you are interested in this extraordinary investment multifamily for family offices, we are happy to answer any questions you may have. Do not hesitate to contact us, we look forward to your call.
You are welcome.
Real value investments as a club deal from Prime Invest
Prime Invest structures club deals in the areas of investment aircraft, multifamily and real estate investment.